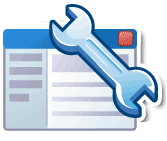 Busy month at work? Didn't have time to follow all of Google's changes? Don't you worry, here is a short recap of what happened over the past month specific to Google changes that may impact SEOs and webmasters.
We had a couple questions regarding possible updates being pushed out by Google, none were confirmed. But Google's Matt Cutts did say they are working on a softer Panda update. The typical chatter going on in the WebmasterWorld thread of flux is, um, typical.
We had Google target a large guest blog network and yes, the publishers got hit as well. Google also targeted link networks in Greece, Spain, Italy and Germany and then hit smaller sites where we should be concerned. Google launched the new user interface as well, which may impact traffic.
That being said, here is a summary of the past month by category and if you also missed last month, see our March Google recap.
Updates:
Penalties:
User Interface:
Google & Matt Cutts Videos & Tips:
Webmaster Tools & Technical:
Misc:
Forum discussion at WebmasterWorld.