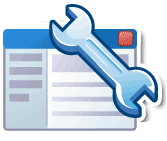 It was a pretty crazy month in February and if you want to catch up quick on all the webmaster related Google topics, here is your chance.
The big things are that Google booted a German link agency and their clients and also went after two polish link networks this past month. Google did their third update to the page layout algorithm and we saw signs of two other unconfirmed updates. It was also the 3rd anniversary of Panda.
Matt Cutts tried to define a paid link and there was this weird Google bug impacting the rankings of some sites.
Anyway, a lot more, see our stories below and for last month, see our February report. I should note, for the most part, mostly quiet in the WebmasterWorld thread.
Link Networks:
Forum discussion at WebmasterWorld.