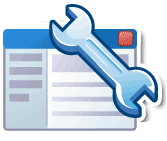 Truth is, the month of August was not as crazy as previous months, especially the month of July. We did however have some significant things happen this month.
Google killed authorship, penalized more link networks, updated their quality guidelines, revealed they made 890 changes to search, tipped us off on more SSL/HTTPS signal facts and had a fun teapot spill.
I should add that there were tons and tons of speculation around Google updates this past month, all unconfirmed by Google.
Here are all the main stories you may want to catch up on for the past month:
Google Authorship:
Forum discussion at WebmasterWorld.