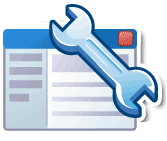 The month of July was absolutely insane in terms of Google webmaster topics, just a lot covered, while the specific announcements, although some big, were not earth shattering.
Google released their local search algorithm update named Google Pigeon update and then announced HTTPS is a ranking signal. Webmaster Tools added international targeting, carbon copies of your reconsideration requests, a new robots.txt tester tool and News publisher center , all while dropping author stats.
There may have been algorithm updates on June 28th and July 5th and maybe also on July 30th - keep in mind, we are still waiting for a Penguin update 10 months later. The new quality raters guidelines were leaked again as well.
This is all while Matt Cutts is on an extended vacation.
Here are all the main stories you may want to catch up on for the past month:
Google Pigeon:
For the previous month's recap, click here.
Forum discussion continued at WebmasterWorld.