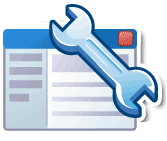 What a crazy month for webmasters! We had the Penguin update, a Panda refresh, a bug that delisted tons of sites from Google, a huge negative SEO release and some rumors of a possible Google update this past weekend that no one covered.
Update: There was indeed an update on the weekend, Friday night, April 27th. Google confirmed with me there was a Panda refresh.
The ongoing WebmasterWorld thread continues to discuss all these topics. One thing I did not point out earlier this week, was that this past weekend, many webmasters noticed shuffling in rankings in Google. Even yesterday and today, some SEOs are noticing tests by Google. Senior member, Billy said:
It's almost like Google is testing a new index and the difference between the old and new is quite significant.
In any event, here is a listing of the most important stories in the past month related to Google and SEO by category:
Google Penguin:
Google Panda:
Google Parked Domain Bug:
Google Random Updates:
Negative SEO:
Link Topics:
Spam Topics:
Google Webmaster Tools:
For last month's recap, see the April 2012 Google Webmaster Report.
Forum discussion at WebmasterWorld.