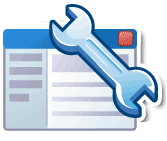 Google announced on the Google Webmaster Central blog that they have rolled out the product rich snippets globally to work in any language. So now no matter where you search and what language the site is in, if it has the product rich snippets and Google approved them, they will show up.
But more exciting for me is that they expanded the rich snippet testing tool to really let you do proper testing. Previously, to test your rich snippet markup, you had to upload the code and run a test on the URL in this tool. Now you no longer need to point Google to a URL, you can just copy the HTML into the box and run a test that way.
Google said:
Second, we've updated the rich snippets testing tool to support HTML input. We heard from many users that they wanted to be able to test their HTML source without having to publish it to a web page. This is now supported by the tool, as shown below.
Forum discussion at WebmasterWorld.