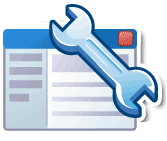 Here is our monthly recap of the changes made to Google that impact webmasters and SEO. Before we give the recap, I wanted to pull out of the WebmasterWorld thread the three things webmasters are talking about right now in terms of Google's search results changes. They include:
Long Tail Sites Seeing Huge Fluctuations In Google Traffic
E-Commerce Sites Not Ranking As Well
Google's Localization Changed (Google Venice)
In the past thirty days, the most important topics include the Panda 3.4 update, Matt Cutts announcing an overly SEO penalty and big blog network penalty.
Here are the stories that I pulled out over the past month which are important and related to Google SEO topics:
Last month's recap can be found here.
Forum discussion at WebmasterWorld.