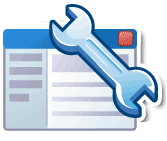 It is time for the monthly Google Webmaster report where we share all the latest Google SEO related topics of the past month and recap you on anything particularly new going on in the search results.
The ongoing WebmasterWorld thread has chatter about the PageRank update and then some discussion around weird messages about blocked pages in Google Webmaster Tools, and finally the normal ranking fluctuation chatter. Outside of that, the start of the month has been pretty quiet.
In terms of the most important Google SEO related topics, here they are in some order:
Updates:
Link Notification Debacle:
Google SEO Advice:
Google Webmaster Tools:
For the past month's report, see the July 2012 Google webmaster report.
Forum discussion at WebmasterWorld.