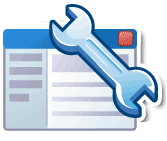 Here is our monthly Google webmaster report, where we recap the past month of SEO and webmaster related topics specific to Google and the forum coverage.
The WebmasterWorld thread is pretty dead - there is not much new going on this month, at least in the past couple days. Some chatter about Google UK seeing ranking changes. But a pretty slow start of the month, I guess we are getting into the summer months.
That being said, it was a pretty crazy month. We had two Panda updates, versions 3.8 and 3.7 and we also had the first Penguin refresh. Google came out with mobile SEO recommendations and promised a disavow link tool. Finally, we learned that Google notifications means manual actions but be careful because there are fake support calls going out.
Here are the top stories in the past month or so:
You can find last month's report in the June Google report.
Forum discussion at WebmasterWorld.