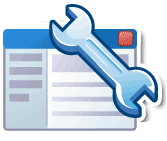 Below is a recap specific to Google webmaster topics over the past month that are important to read for all SEOs and webmasters. It mostly covers several unconfirmed Google updates with the broken promise from Google to clarify the status of Panda.
We also posted dozens of times about the mobile-friendly algorithm and how to prepare your sites for mobile SEO. Google released a doorway page algorithm, modified their change of address tool, updated their fetch and render report and much more.
The WebmasterWorld chatter is mostly typically stuff with some Easter fluctuations in addition to a small minor bug with referrals for a day period that impacted some people's analytics.
Here are the topics:
Google Algorithm Updates:
Last month's recap is over here.
Forum discussion at WebmasterWorld.