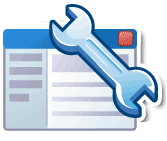 I try to keep the amount of content in these recaps as short as possible but this past month was pretty busy in so many different ways around Google webmaster SEO topics.
Let's start with Google announcing new mobile friendly ranking factors coming on April 21st. Then the e-commerce update and two other unconfirmed updates this past month.
We also saw Google testing a slow label in the search results around the same time Google released an alpha version of the Search Impact report. It was Panda's 4th anniversary and it has been over 4 months since an update there. Google also told us there is no whitelist for Panda or Penguin.
Google may do away with links and use fact knowledge rank instead. While John Mueller told us to avoid link building and nofollow web design by links.
Google revamped their health results and a lot of stuff happened around hacking this past month.
Here is a categorized listing of the more important Google webmaster related stories over the past month:
Google Algorithm & Updates:
over here
.
Forum discussion at WebmasterWorld.