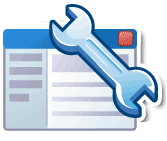 Here is our monthly recap of what is going on with Google over the past month, just in case you missed it.
The mobile friendly algorithm is rolled out fully now. There is a lot of speculation over the weekend of a Panda update but Google denied it.
Google also said the doorway algorithm launched and there were speculations around Google News ranking changes as well.
There has been a lot of confusion around Penguin and Panda, maybe this explains it but Google does feel our pain.
In any event, here is a break down of the top Google webmaster stories over the past month:
Google Update?
Here is the April 2015 recap.
Forum discussion at WebmasterWorld.