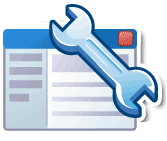 In the past month, Google has pushed out a softer Panda update, quietly updated their link schemes guidelines and issued warnings to manipulative browser actions.
With that, a lot of SEOs became worried about press releases and article marketing - especially with "optimized keyword rich anchor text" in them. The jury is still in on how this will play out, but a typical slow summer was not that slow.
The ongoing WebmasterWorld thread had a bit more chatter earlier around August 1st and 2nd but the weekend was pretty quiet in terms of that chatter. Meaning, not much ranking changes over the weekend.
For last' month's recap, see the July report. Here is the monthly recap as we saw it:
Google Updates:
Forum discussion at WebmasterWorld.