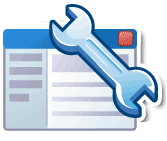 It is that time of the month again, where we provide you a recap of the past months happenings in regards to Google & SEO related topics.
An ongoing WebmasterWorld thread has a lot of nice nuggets on new things but this time, it does not have all that much. You have the usual fluctuation chatter and Panda discussion but that is about it so far.
The main things in the past thirty days or so include Panda 3.3, Google shutting off a link factor, and a PageRank update. But a lot took place in the past 30 days, here are the links:
For last month's report, see the February 2012 Google Webmaster Report.
Forum discussion at WebmasterWorld.