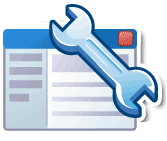 This past month, we did not have any official update but something made the Google results rumble in late August, we have over 250 comments with complaints in the post. I am waiting on official confirmation from Google if there was some sort of update or not.
Google's Matt Cutts also announced links within widgets must be nofollowed. Google moved the reconsideration requests feature into the new manual actions viewer. Plus, webmasters and SEOs are getting impatient with not seeing a PageRank update in over six months.
Otherwise, the ongoing WebmasterWorld thread is pretty quiet over the labor day weekend.
For last month's recap, see the August report. Here is the monthly recap as we saw it:
Forum discussion at WebmasterWorld.