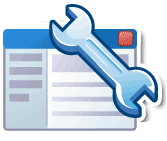 The last Google webmaster report was fairly slow compared to what we had this past month. This past month we had a change to the Panda algorithm that may or may not have hit this site.
We have some serious reports of major Google flux going on right now. But also, we have a lot of Penguin anxiety that it may launch really soon but it did pass the one year mark.
Google also slapped PBNs, Turkish news sites and warns Polish SEOs. I also covered a lot more on HTTPS, generic Google SEO tips and a ton on Google's new Sitelinks Search and UI changes.
Here is a break down of the stories on Google SEO topics for the past month:
Google Panda:
Google Penguin:
Google Penalties:
Google HTTPS:
Google SEO:
Google Sitelinks Search:
Google User Interface:
Forum discussion at WebmasterWorld.