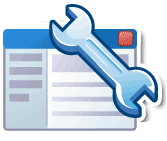 Here is the monthly recap for all Google webmaster related topics for the past month. January was a pretty wild month with a pretty big update happening on January 8th and 9th, which Google did not confirm. Google went after a French link network, began sending out new manual action notifications, updated their link guidelines, set a stern warning to German SEOs, and so much more.
Google is strongly experimenting with new UIs over the past few weeks, so the SERP tracking tools are all over the place. We had tons of interesting videos from Matt Cutts. We also seen Expedia penalized and Irwin Mitchell slapped plus other sites, which I did not cover here.
Here is our recap:
Check out the January 2014 recap if you missed it.
Forum discussion at WebmasterWorld.