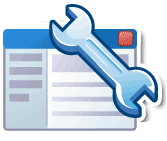 Sorry for the delay in our monthly Google webmaster recap but here it is and there is a lot to summarize.
The ongoing WebmasterWorld thread as always has a beat on what is going on. Lots of chatter asking where is the next Panda update, lots of discussion around ranking fluctuation in the past few days.
As you know, it seems like Google penalized a link network yesterday. Google also went after advertorial links this past month. Of course, Google released the how search works, which has a nice amount of treats for webmasters.
That being said, here are the top stories related to Google and webmasters this past month:
Google Penalties:
Google Search How:
Google Images:
Google Webmaster:
Of course, here is the February 2013 Google webmaster report if you missed it.
Forum discussion at WebmasterWorld.