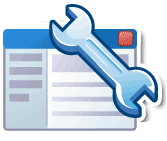 That time of the month again for the Google Webmaste Report where we summarize any recent findings by savvy SEOs and webmasters via the ongoing WebmasterWorld thread and recap the top changes and updates in the past 30 days or so.
First, it seems like there may be a small Google update happening. According to the WebmasterWorld thread, several webmasters over the past 24 hours have been seeing either traffic fluctuations that are positive and negative. Some say they have a lot more traffic from Google and some say a lot less. It is too early to tell right now, but I'll keep an eye out.
Also, there are complaints, as we reported, of links being dropped out via Webmaster Tools and a toolbar PageRank update.
Here are the top webmaster related Google stories over the past 30 days:
Confirmed Google Update:
Unconfirmed Google Updates:
Google PageRank Update:
Google Image Search Update:
Google Webmaster Tools Bugs:
Google Maps Updates:
Google User Interface Updates:
Forum discussion at WebmasterWorld.