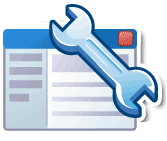 This is the last Google webmaster report for the year and the truth, it wasn't that crazy of a month, like last month. We did have ongoing Penguin fluctuations that still seem to be bouncing around even this week. We had a massive polish link penalty and a lot of mobile SEO stuff come out.
The WebmasterWorld thread is currently focused on the Penguin flutters right now.
Here is a categorized listing of the more important Google Webmaster/SEO topics over the past 30-days or so:
Google Penguin:
Forum discussion at WebmasterWorld.