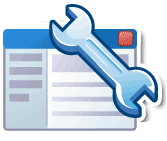 I thought the June report was massive, well, the past month at Google was even more active. We had the Spam algorithm revised to version 3.0, we had Google slap Poland link networks, Google revised their reconsideration requests, dropped images from authorship, we had not one but two unconfirmed google updates.
We also saw Google revamp the local offerings under Google My Business and a ton of detail around implementing the Right To Be Forgotten including Webmaster Tools notifications. So yea, it was a busy month.
Here are quick links to what I pulled out as the most important changes in the month:
Google Spam Algorithm 3.0:
Forum discussion at WebmasterWorld.