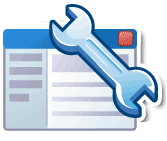 I am a bit late on the monthly Google Webmaster Report recap that I provide every month - but I am going to blame a very busy early of the month.
We had the release of the Google Penguin 2.1 algorithm, we also were told Google let fly the Hummingbird search algorithm about a month ago. During that time we saw spikes and changes in the search results that Google did not confirm. Google also smashed another link network and stole virtually all our keyword data from us.
The ongoing WebmasterWorld thread is talking about most of these topics. It has been a busy month.
Here is a recap of the most important Google webmaster related topics from the past month or so. For last month's recap, see the September report.
Google Penguin 2.1:
Forum discussion at WebmasterWorld