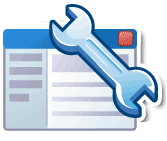 September and early October was one crazy month for SEOs and Webmasters as it related to Google search.
It started with our report on the Google EMD update and continued when we learned about an algorithm update to Panda. We also had an image update and then a confirmed Penguin refresh - so it has been a pretty busy end of September and early October.
Here is a chart to show the recent changes & updates:
Of course, I cannot forget to mention Google celebrated their 14th birthday this past month.
In any event, here are the more important topics we covered in the past month or so, as it relates to Google webmaster activity:
Update Related:
SEO Related:
Last month's report is at the September 2012 Google Webmaster Report.
Forum discussion at WebmasterWorld.
Note: This story was scheduled to be posted on this day, but was written earlier.