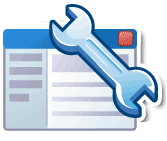 Hope you had a nice Labor Day weekend because it seems like Google was pretty busy over the weekend. There is a lot of chatter at WebmasterWorld over shifts and changes in the search results for some specific niches, despite Google saying they do not like to do updates over the weekend.
The thread has several SEOs and webmasters saying there were ranking changes and search results fluctuations. Some are saying that negative SEO is more visible and concerning now than ever before. Others are saying YouTube is dominating the financial niche in Google's search results. Finally, whatever unconfirmed update we reported on last week and have yet to hear back from Google on, SEOs are saying it has reversed itself.
Here is a summary, categorized, of the past 30 days or so on Google webmaster related topics:
Google Updates & Rumors:
Google Search User Interface:
Google Algorithms:
Google SEO Topics:
Google Webmaster Tools & Snippets:
For last month's report, see over here.
Forum discussion at WebmasterWorld.