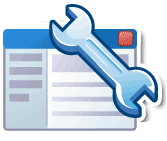 There are some murmurs of a possible Google update early this month, but nothing that substantial.
That being said, the Mugshot algorithm is new to Google. So is the new image mismatch penalty and Webmaster Tools Security Issues. Plus the news that there will be a 15% reduction in rich snippets, scaring webmasters and SEOs.
Here is a categorized list of important changes in the past month or so with Google for webmasters. To see last month's report, see the October report.
Google Updates:
Google Webmaster Tools:
Google SEO:
Google's Matt Cutts:
Google User Interface:
Forum discussion at WebmasterWorld.