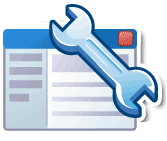 April was another month chock full of Google webmaster and SEO tidbits. We also suspected at least two updates, FYI, there were some signs of a possible update on May 2nd, although that buzz died down quickly.
Google penalized several Japanese link networks, also the guest blog network PostJoint and HARO links came into question.
Other than that, a typical month of stuff, again, lots of questions of updates and so forth. I will keep an eye on May 2nd but it seems things have cooled down on that.
For last months report see here.
Here is the month's summary:
Google Updates:
Google Penalties:Google Webmaster Topics:SEO & Google Matt Cutts Advice:Google Features:
WebmasterWorld
.