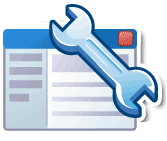 It has been a pretty busy month over at Google, not much in terms of "official" updates but a lot of discussion about changes on both the algorithm side and user interface side. Plus, we learned a lot from Google comments, videos and responses this month.
The ongoing WebmasterWorld thread has the typical chatter around traffic shifts from Google, ranking fluctuations and discussions around seasonal impact of traffic, including the Boston bombing traffic impacts. There is a lot of smaller chatter around minor updates and ranking changes in Google but nothing serious enough to warrant a standalone post about a real update. Maybe borer line.
In any event, you can read last month's recap here and here is a categorized listing of the more important Google Webmaster related topics in the past 30 days or so:
Google Update Related:
Google SEO:
Forum discussion at WebmasterWorld.