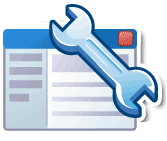 On Friday I announced that I nofollowed my paid links after several years of being a stubborn blogger. I promised more details on the reconsideration request and the traffic results from Google.
Here I will share the reconsideration request details and in a follow up post later this week, I will share my Google Analytics.
On Thursday, April 4, 2013 I submitted a reconsideration request. I basically notified Google that all my paid links on my web site were now nofollowed. I then waited.
On Tuesday, April 9, 2013 I received the response. The response was "No manual spam actions found." What? I wasn't penalized for selling links manually? Was it automated? I got one of those generic emails saying no manual action was on my site but you may be impacted by an algorithmic one or maybe a technical issue with your site.
I was 100% confident I had a manual penalty, so I decided to email Google's head of search spam, Matt Cutts.
He told me I was right, that I did have a manual penalty. He said that the manual penalty expired, yes manual penalties expire, 21 days ago on or around Wednesday, March 20, 2013. I wasn't shocked to hear that. On that date, I believe my PageRank jumped up from a 3 or 4 to a 6 or 7. This has happened a few times since I had a manual penalty and I chalked that up to being an expiration of the penalty. Often within 30 days of the expiration, the penalty was re-applied and my PageRank jumped back down.
Was it just PageRank that was hurt or was my rankings hurt? While I won't share statistics right now, let me share what Matt Cutts told me.
The webspam team had noticed the upcoming expiration of the manual webspam action on seroundtable.com and had prepared another incident regarding seroundtable.com and the sites buying links from seroundtable.com. The scheduled webspam action was considerably stronger than the previous action we had applied. However, since you've added rel=nofollow to the paid links, it's no longer necessary for us to check in that incident.
You see, Google was preparing to slap my site with a harsher penalty for not just my site but the other sites who paid for links on my web site. So my rankings and the sponsor's rankings may have been seriously impacted, according to Matt.
Matt also said explained what may happen if I ever again sell links that pass PageRank:
If we see new paid links that pass PageRank on seroundtable.com, I would expect us to take stronger action than we have in past because of the repeated violations of our quality guidelines.
So in short, I did have a manual penalty but at the time I removed the paid links from passing PageRank, that manual penalty expired. If I did not remove it, the penalty would have been back shortly and been harsher going forward.
In a couple days I will share the traffic from my Google Analytics reports. So stay tuned.
Forum discussion continued at Google+.
My Site's Penalty: Three/Four Part Series Post: