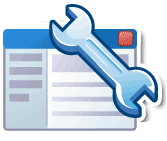 This month was pretty busy with Google organic changes that are important to summarize for you all.
First up, Google admitted there was a Google update on and around May 1st after denying it. John Mueller said Google is working on faster Pandas and Penguins, again. Also, Google explained again why those algorithms may be both real time and not.
There was a massive local search change this month, Google denied it and then a day or two later, things returned to normal. They also may have slapped webmasters with manual actions earlier this month.
Google renamed Google Webmaster Tools to Google Search Console, brought App Indexing to iOS Apps, added reporting for app indexing to the console and there may have been a rich snippet reduction.
Google also promised to drop emojis but they are still there.
Did you see the Google Penalty server? Oh, and Matt Cutts was replaced at Google.
Anyway, a lot more, see the most important topics below:
Google Update:
For last months recap see this post.
Forum discussion at WebmasterWorld.