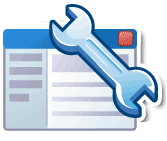 It is June and I want to recap the past month of Google webmaster changes. We do this based off the ongoing WebmasterWorld thread as well as our archives of stories on this site.
The big topics this week include the Google Penguin update, version 1.1. We also had a Panda update, version 3.6. There was a PageRank update this month. Google launched the knowledge graph and revamped Google Places to Google+ Local.
Here are the current topics in the WebmasterWorld thread:
Better Traffic To Better Converting Pages & Less Traffic To Lower Converting Pages
Some Talk Of Traffic Changes
Chatter About Crawl Spikes
Here are the topics in importance order for the past month from this site:
You can find last month's report in the May Google report.
Forum discussion at WebmasterWorld.