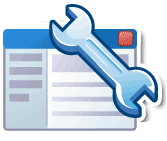 May was an incredibly busy month for Google SEO related topics, specifically seeing Panda 4.0 roll out, the Google Spam algo being updated, press release sites taking a dive and several unconfirmed updates that Google wouldn't talk about.
We also saw eBay get slapped, a popular site named MetaFilter talk about their Google penalty and a Nest competitor call out Google.
So it was a busy month!
Here is a recap by category, if you want to catch up quickly:
Google Panda 4.0:
Also check out the previous month at the May 2014 Google Webmaster Report.
Forum discussion continued at WebmasterWorld.
This post was scheduled to be posted today but was written at an earlier point in time. The author is not around on June 4th or 5th to respond to comments.