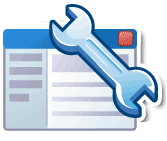 Despite it being the month of December, which normally means it is slow, it was a pretty busy month. The past week or so has been dead, so not much to report in the first week of January, but in terms of Google news related to webmasters - the past 30-days or so were wild.
Google deployed their authorship reduction this month. We spotted two other shifts in rankings that Google denied. Google did penalize Anglo Rank and Backlinks.com's link networks - while giving a ten-day penalty to Rap Genius for unnatural links.
Google's Matt Cutts promised an authority algorithm soon, while accidentally pushing out a PageRank update. He also promised to break the spirits of black hat spammers.
Plus so much more! See the topics below for hand picked topics that I felt are the most important Google-webmaster related stories for the month. Also, check out the December post.
Forum discussion at WebmasterWorld.