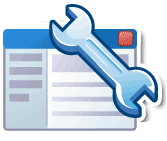 It was a pretty busy month for Google over the last 30 days or so. We had a few ranking changes going on at Google. All of them were unconfirmed by Google.
We also had a DNS bug with Webmaster Tools but they did add smartphone crawl errors as a bonus. Matt Cutts released a lot of new videos, while Google Now and the Knowledge Graph amped up.
The ongoing WebmasterWorld thread is still murmuring about ranking fluctuations at Google.
Anyway, for last month's report see the November 2013 webmaster report. Here is a recap of the more important Google webmaster related topics this past month covered here:
Forum discussion at WebmasterWorld.