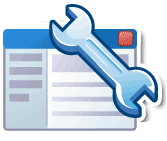 As it is our tradition, here is our monthly recap of all Google Webmaster related topics we've covered in the past month and summarizing anything new in the ongoing WebmasterWorld thread.
The thread has one theme currently. Not to give up. 2012 was a very hard year for many webmasters between the new Penguin update and the constant Panda updates. Let's not forget the EMD, Page Layout and DMCA updates. So the theme of the thread now is to get it together, do your best and make 2013 an awesome year.
Recently in the last month, we had a Panda refresh and several updates which Google did not confirm. We also were informed by Matt Cutts that links within press releases don't help with rankings. Google changes how people search for pornography. Google also came out with a schema mark up tool. And we posted that those hit by Penguin, 94% did not fully recover from it.
Here is the break down:
Forum discussion at WebmasterWorld.