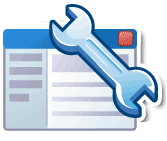 January 2015 started out pretty slow with Google webmaster news but we are ending it with a lot of things happening. This includes a possible major Google update that Google said was only a tweak, as well as two other updates that were not disclosed or commented on by Google.
Google told us they may not be announcing future Penguin updates but that they do not release filibuster algorithms to annoy us. Google is bringing Tweets in real-time search, they started sending mobile warnings in mass and updated their structured data tool, testing new search query reports, improved the reconsideration request documentation and added third party apps to Google Now.
There is a lot more, here it is:
Google Algorithm Updates & Shifts:
For the previous month's report, see over here.
Forum discussion at WebmasterWorld.