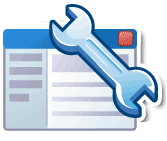 This past month in Google, we had Google tell us that the Penguin shifts are ongoing - although, it died down after that for the holidays. Google rolled out their local search algorithm, we code named Pigeon, globally. The mobile labels went international this past month.
Google announced Freebase is going down, which is what powers some of the Google Knowledge Graph. Google slapped a link network named Get Indexed in the Netherlands. I am still trying to figure out what slapped this site with Panda. And we dug deeper into tabbed/expandable content and if that matters on mobile or not.
Here is a listing of what you should skim for the past 30 days of Google SEO topics:
For the previous month's report, see over here.
Forum discussion at WebmasterWorld.