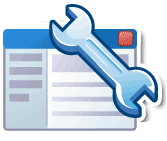 Here is the final Google Webmaster report for this month - where I summarize the past month's most important Google webmaster related topics we covered and give you an update on what is going on in the ongoing WebmasterWorld thread.
Firstly, in the thread, there are some rumored discussions regarding a possible Google Penguin update, but still a bit early to assume anything is going on there. There is also discussion about general ranking fluctuations with webmasters claiming increases and declines in rankings.
Last month, we reported on a Panda update and a possible image update. Here are the top stories for the past month:
Forum discussion at WebmasterWorld.