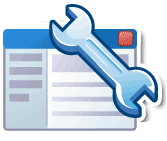 Compared to last month this is a slow month. Even with a Panda update and a Page Layout update and even the disavow link tool release this past month. Heck, we even had our quarterly PageRank update but compared to last month, this month was a slow month.
The WebmasterWorld thread did predict the Panda update and other updates. But the discussion has been pretty much similar to a normal Google tracking thread for this month.
In any event, here are the more important topics we covered in the past month or so, as it relates to Google webmaster activity:
Forum discussion at WebmasterWorld.