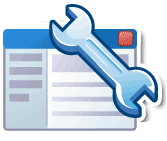 In the past month, we had a major Penguin update, Google went after a link network, likely TLA, Matt announced ten SEO changes coming down the pipe and made a clear stance on advertorials.
It was a busy month to say the least and now I am seeing more than normal chatter around a possible Google update. I'll probably write about that right after I submit this post, so stay tuned. Update, here is the post on a possible Google update.
I'll summarize the key posts specific to webmaster related Google topics below. But to see last month's summary, go here.
Google Update:
Forum discussion at WebmasterWorld.