Honestly, this new feature from Google confuses me - these selfie-video answers performed by celebrities to answer questions about them in mobile search. Google said "now in the U.S., you can find answers to questions about notable people on mobile Search, and they're coming directly from the source."
Click on any of these links from the US on your mobile device to see them in action; what Gina Rodriguez's pet peeve is, what movie changed Nick Jonas' life, or want Kenan Thompson's input on what makes something funny.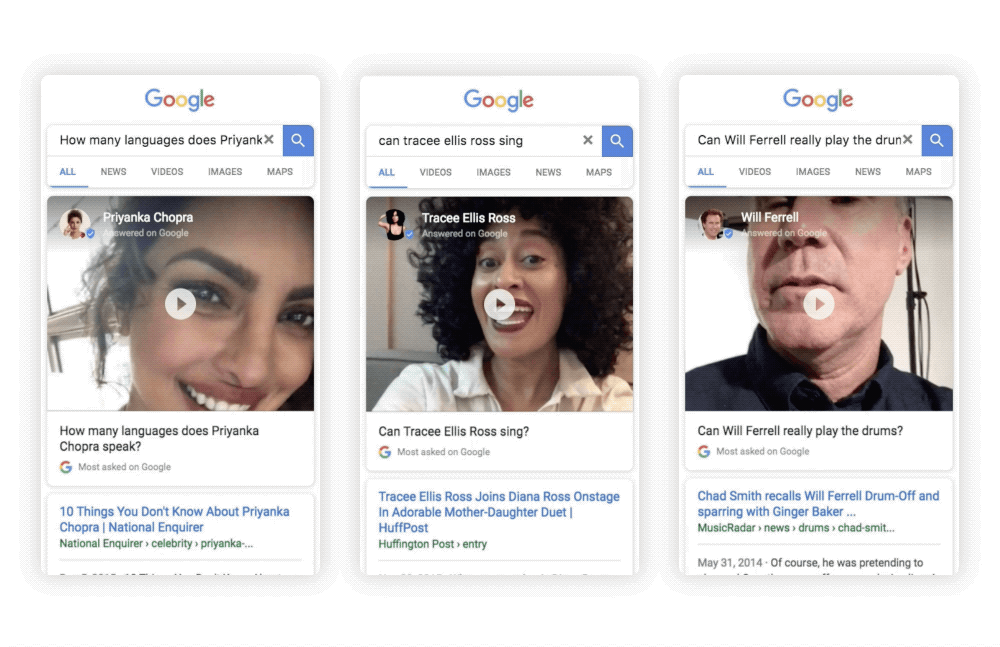 I honestly do not get it - yea - maybe fun but really? And Google says they are expanding this feature. They said this "announcement gives you a snapshot (or should we say selfie-shot) of what's to come, but in the next few months, you may see more videos as you search for your favorite personalities."
Forum discussion at Google+.