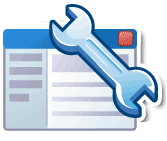 A Google Webmaster Help thread has a possible bug report in Google Webmaster Tools.
The issue is, the index status report within Webmaster Tools is reporting two URLs as being removed from a specific web site. But that webmaster promises not to have used the URL removal tool within Webmaster Tools, nor did the webmaster block it via robots.txt or other methods.
Here is a screen shot showing no URLs removed via the removal tool:
Here is a screen shot showing two urls removed via the index status report:
Seems like no one in the thread has a clear answer.
Google's Gary Illyes finally did respond, promising to have someone at Google look into the issue. He wrote:
Thanks for posting this. I sent it over to the guys responsible for that feature in Webmaster Tools and they're going to take a look.

I'll come back with more details in the unlikely case you need to change something on your side.
Have you noticed issues in this area recently?
Forum discussion at Google Webmaster Help.