We heard rumors that Google was testing Google instant scrolls last month and months prior within the normal web results. Yes, Google has it for their image results, but not their web results.
Finally, I can share a picture of how this may work.
A WebmasterWorld thread has a picture of how it works: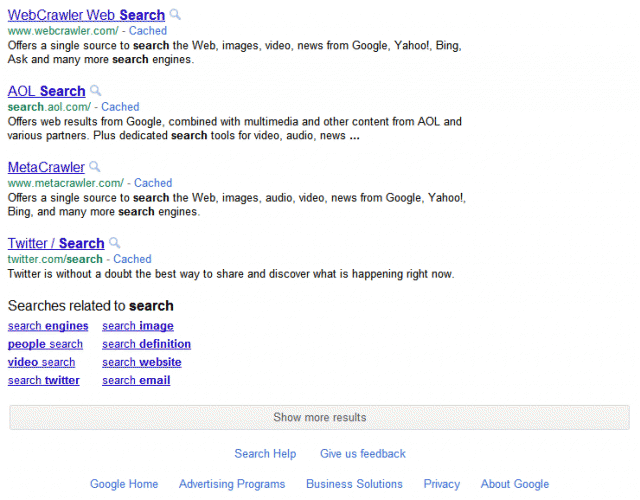 So instead of the bottom having click page 2, 3, 4 and so on, you get this button that reads "show more results" and when you click it, it will load the second set of results under the top result.
I kind of like it, how about you?
Forum discussion at WebmasterWorld.
Update: TiChou posted a video of this in action, here it is:
Confirmed: Google has confirmed it saying, "Google is constantly experimenting with new features."